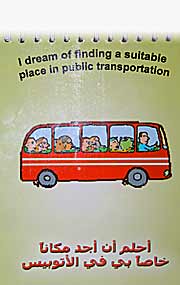 If you travel with a Nile Cruise and you want to visit Abu Simbel
Tour operators don't allow their guests to make excursions on their own and claim "security and insurance reasons".
Besides, some Nile Cruises are sold for low price abroad and the tour operators try to complete their expenses by selling excursions: with prices that are much higher than excursions sold in Aswan by external service providers.
Because of all these reasons tour operators use the tourist police to help to keep the guests with them.
Therefore we used to ask for a written permission by email, but since 2009 even permissions often have not been accepted (see below) anymore. Since 2011 rules have become even more tight - exceptions are not possible. We are really sorry, but this is within your contracts with tour operators and out of our hands: No tour provider is allowed to assist you to travel to Abu Simbel. You have to book with your tour operator, no matter if your local travel agency sais otherwise to please you and although the prices are very high.
-------------
To say it short:
There is no problem helping you to visit Abu Simbel if you dont travel within an organized group with a guide from a tour operator.

Those who come by Nile Curise boat to Aswan and return to Luxor / Red Sea HAVE TO BOOK the excursions offered from their tour operators OR STAY on the boat.
Will your Nile Cruise end in Aswan?
Will you be in Aswan before you start your Nile Cruise?
Then it should be no problem, but please check!
It would be a shame to book a car and driver and then to have to pay for them even if the guide takes you out of the convoy and (as in the first case) sends you back on the boat!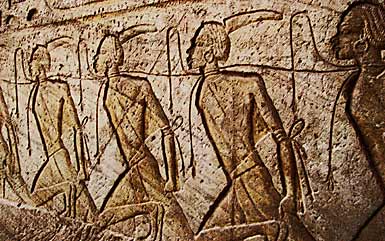 -------------

When it didn't work - examples from unfortunate guests:
April 2009
We had British guests who had lied to us, confirmed by call they would have the allowance from the guide on the boat. We sent them a microbus, the guide from the boat checked the convoy for guests, saw them and called the tourist police. The driver and its car was taken out of the convoy, the guests were sent back on the boat, and since then we always ask for a written permission from the tour operator to be sent to you by email and forwarded to us.
February 2010
we had guests who received a permission by email from their tour operator (Gxxx) written in Spanish instead of English. We accepted it anyway. When Waleed waited with the car in front of the boat a policeman came up, told him he had been called from the guide on the boat, because the guests had told others they had found a much cheaper way by traveling with us to Abu Simbel. There was a big problem on the boat with other guests complaining about the higher price from the tour operator and the police man told Waleed to find a way to refuse the guests - otherwise the policeman would take away the passports from the tourists, the Spanish written permission was not accepted because the policeman claimed, he could not read it. So Waleed was forced to lie to the guests (which came down from the boat with the guide beside them) he would have made a mistake and had reserved only one seat and they should travel with the tour operator.
April 2010
British guests did have all permissions and still couldn't travel with us!!!
"Dear Petra. We did have a bad time. We were given permission by our Tour Operator (Cxx) to leave the boat independently. This was confirmed when we got on board and also by the boat crew. The agent for Cxx is Fxx. It was their agent in Aswan who did not let us leave. He made many excuses: insurance - we showed him our policy, permission of our tour operator - the Cxx rep was with us and also insisted he let us leave. He threatened to call the police and have us turned back if we left which would not have been good
Fxx seem to have a monopoly on their boats and do not want anyone stealing their trade. This is very bad for the tourist industry in Egypt.
I am still veru cross and will be writing to the tour operator and to the Egyptian Tourist board to report this"
August 2010
Because a Spanish guest didnt get a written permission from their tour operator "They have told me that they are not going to send me any email that I can do all the excusions freely and that is all";
I thought it would be a good idea to ask for a written permission from the guide on the boat and call Waleed after if it has worked. But then our guest answered: "XXX guides usually do not give permission to do excursions freely, but sometimes a good guide have tried to write a permission for guest and the rest of the guides have threatened to inform the company in order to dissmised him (this happened last june), so I do not trust in getting a permission from guides."





Note: Waleed (or someone he sends) will meet you in your hotel (if you stay at Movenpick or Pyramisa Island: at the ferry on the Aswan side) and wait with you for the driver. With Aswan Individual you will not be left alone to wait for the driver!

130 USD for limousine (AC, size Toyota Corolla;
up to 3 persons)

Private microbus with aircondition for you and your group (no sharing with strangers):
180 USD for microbus (up to 6 persons allowed inside)
incl. permissions and taxes.

-------------------
Optional:
with guide:
plus 45 USD
(Guides are NOT allowed to go inside the temple with you!)
-------------------
Optional:
Meet guide near highdam on the way back to explain to you Highdam, Philae, Obelisk - guide will also negotiate and pay the captain to Philae and back (boat included):
plus 78 USD for limousine
or 93 USD for microbus.
(Tickets not included)
Optional:
Driver stops at Philae
- no guide,
- boat to Philae not included
plus 38 USD for limousine or 48 USD for microbus.
(Tickets not included)
-------------------
** guides are not allowed to go inside the temples with you!!!
More pictures about
Abu Simbel are shown in our facebook album