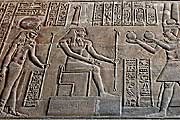 Esna: Temple of Khnum
is best to be visited on on the tour from Aswan to Luxor (or Luxor to Aswan; prices please see left side).
In my opinion it is not a real must for the "usual tourist", who will have problems anyway to remember in the end which temple was which. But for these who travel to Egypt to study arts and history it is possible to add a third stop in Esna to Edfu Temple (great and very impressive!) and Komombo Temple.
If you like to read more about Esna Temple in the internet, please see Wikipedia or egyptian monuments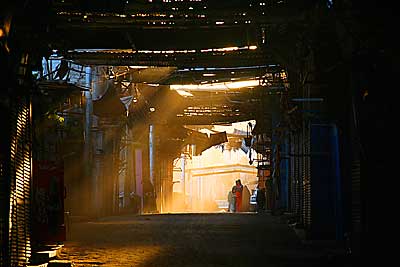 Pictures:
Temple from Esna and its columns and reliefs
Suq (at that moment closed) in Esna and farmers beside the Nile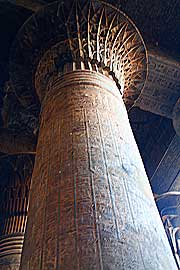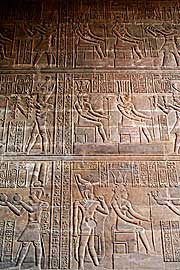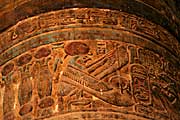 One car
Aswan - Luxor or Luxor - Aswan
(with aircondition)
for you only (no car sharing), of course including driver
one way
with stop in Komombo and Edfu, Esna:
130 USD
The same with microbus
(up to 8 persons): 180 USD

Guide (optional) for temples in Komombo, Edfu, Esna: 45 USD

-------------
We have been asked for help in Luxor. So we started to add ideas for Luxor also ...