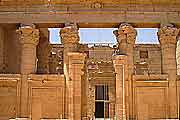 Kalabsha Temple, Beit Al-Wali and Kertassi

Kalabsha, which is now flooded by Lake Nasser, was located at the westbanks of the river Nile. The temple, which has been consecrated to Merwel (Greek name: Mandulis) - a Nubian God of the Sun - had been built 29 - 14 BC, about 40 km south of Aswan.
Amelia Edwards (English author, 1874) called it the "Karnak of Nubia"; it is 71 meter long and 35 meter wide. To transport it from its orignial site (40 km south from today) it had to be cut into 13.000 blocks.
"To prevent the Mandulis-Temple of the flood and to conserve it for future generations, the government of Germany has followed the calling of the UNESCO and carried off this temple in Kalabsha in the year 1962, to reconstruct it in the year 1963 as a sign of friendship to the people of the Arabic Republic."
The second temple, northwest of Kalabsha-Temple, is called Beyit al Wali (House of the Govenor), which has been built from the viceroy for Ramses II. Ramses has ordered to cut in the rock near Kalabsha, to honour Amun-Re. On the walls of the forecourt impressing reliefs are preserved: fighting scenes with Syrian and Libyan on the right side, Ethiopians on the left. One can get goose pimples watching Ramses gripping the hair of his enemies prior to smashing their brains while women beside plead for mercy.
Kertassi had been dedicated to Isis (like Philae, dont forget to read Isis story in Wikipedia!). It is famous for its two Hathor Columns, lovely to see in front of Lake Nasser, with four fine papyrus columns.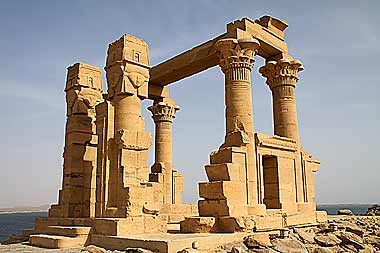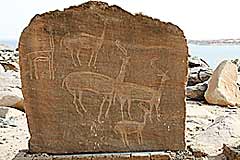 In addition to the temples there is an exhibition of stones from (probably - I am not sure) the "Neolithic Age" with designs from elephants, antelopes and hunters (breathtaking, but most stones didnt turn out well enough on the photos to put them in the internet in low resolution ...).
Besides sightseeeing, the site of Kalabsha gives a good opportunity to have a nice view across Lake Nasser. This excursion can be well combined to a one-day-excursion with visits of Highdam - and Philae Temple and Unfinished Obelisk.
All prices (see left) include car / microbus, driver, a well educated guide and motorboats to Philae as well as to Kalabsha.
"Most of all, though, we enjoyed the company and excellent guiding of Fatma for our Temple of Philae and Kalabsha visit - what a joy to be with such a knowledgable, enthusiastic, radical/free-thinking and independent Muslim woman - HIGHLY recommended!" (From our guestbook: Karl Harris, March 2011)"




More pictures can be seen in our facebook album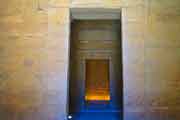 Kalabsha, Philae, Highdam, Obelisk
including guide, car, driver, boats to Philae and Kalabsha:
Transfer by car (with AC), pick up from your hotel,
boat for you to bring you to Philae. boat back and
car to visit Highdam,
boat + captain to bring you to Kalabsha, Beit Al-Wali and Kertassi and back,
finally visit Obelisk,
108 USD

(with microbus
125 USD)
Tickets not included:

-----

Kalabsha Temple,
Beit Al-Wali and
Kertassi
only (not package with Philae etc.):
Transfer from hotel to Lake Nasser, guide and boat to the island of Kalabsha:
Car, driver, guide, boat + captain
go & return:
100 USD
Microbus, driver, guide, boat go & return:
120 USD

Tickets (not included):